What is Farm Caravan?
Farm Caravan is a community for those who wants to travel and work around Japan!
Each year we organize work&travel groups with their own fully equipped camper-vans for you to explore Japan that you have never seen!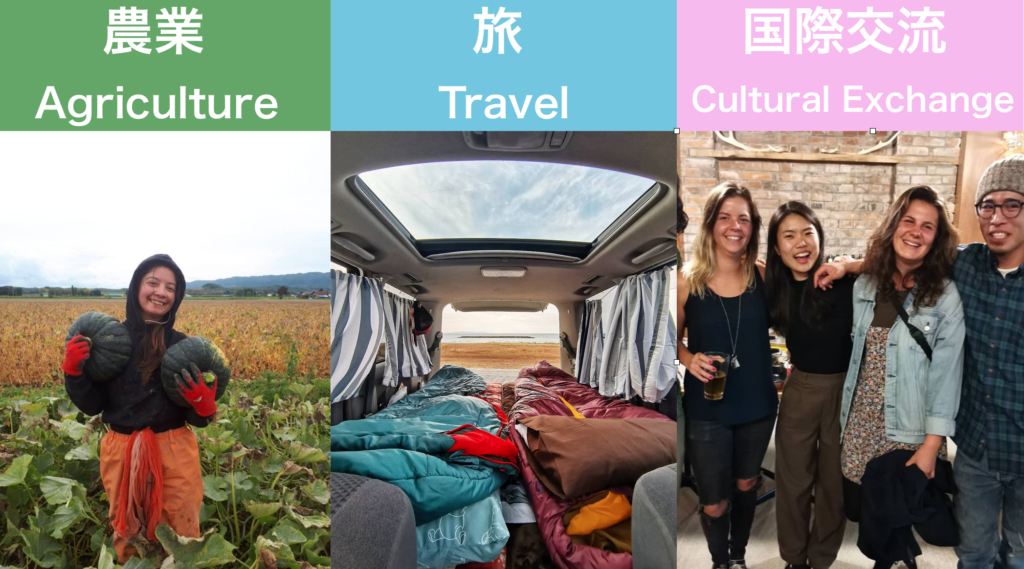 Agriculture
You will work at farms located in the most beautiful parts of rural Japan.
You will be partnered with a Japanese colleague who will guide your way through your stay, so don't worry if you don't speak Japanese.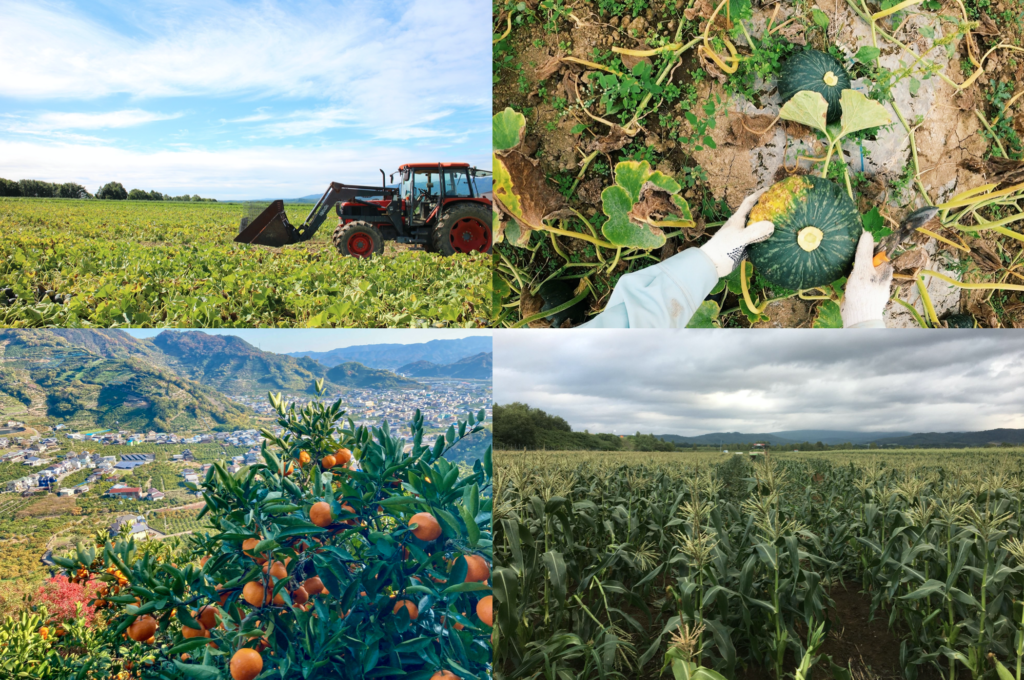 Travel
Every 3 month, you will travel together with your colleagues to the new town where you will meet new farmers.
It is up to your group where you go sight-seeing during your trip!
We offer 3 courses visiting different places.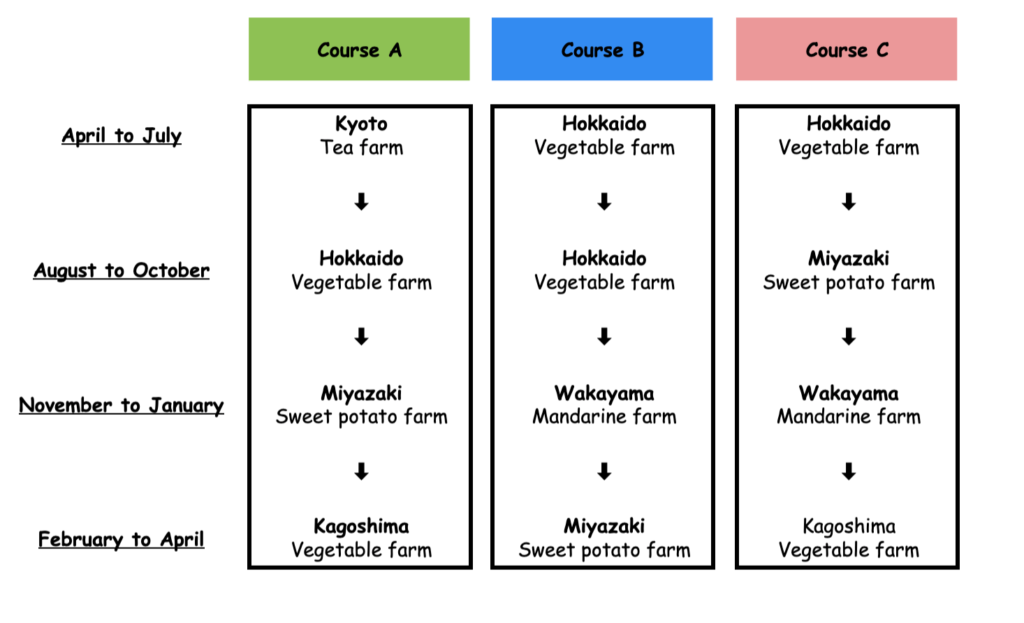 Cultural/Language Exchange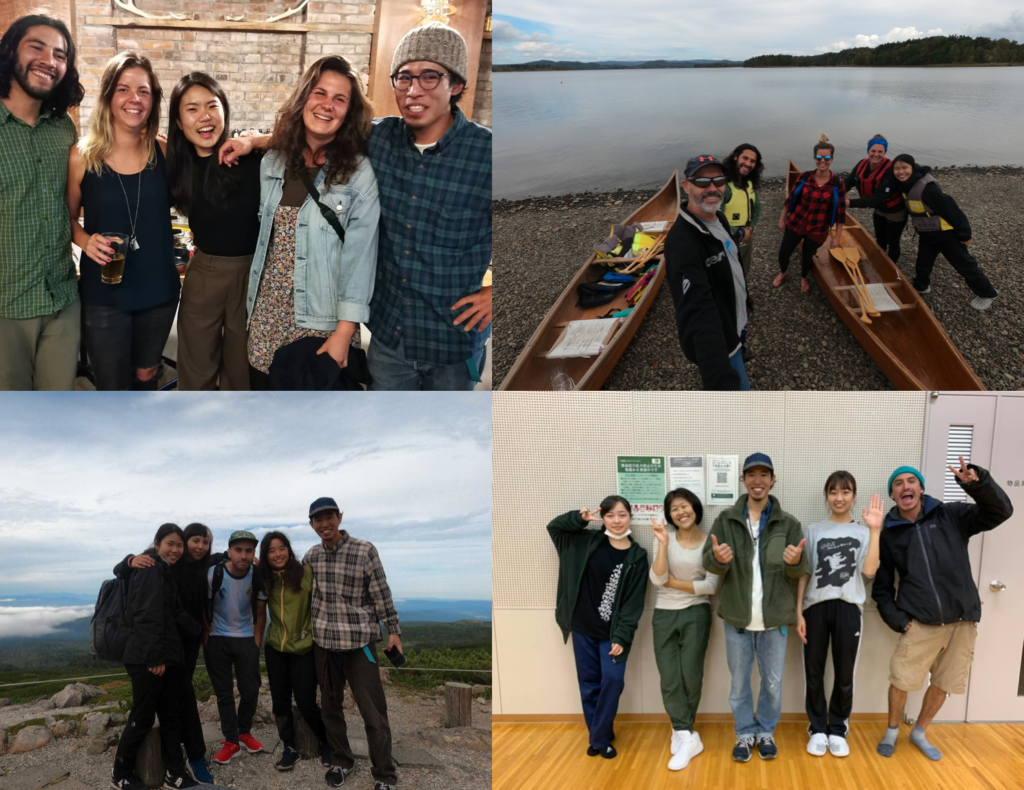 Here are some interviews from the past participants.

Free Camper-van
During your stay, you can use our camper-van for free!
So take every opportunity to go camping!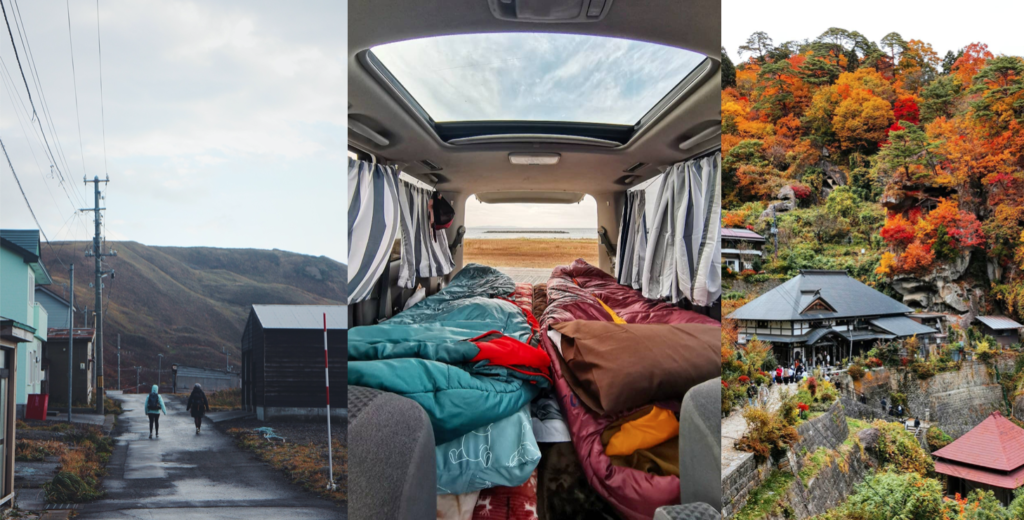 Job description
Number of Participants
Total 30 people
Requirements
Work permit
(For tourist-visa holder and student-visa holder, please check end of the page)
Work description
Helping agricultural work
Salary
1,000yen/hour
Deductions
There are no deductions from your salary except for the "share-house cost(please check below)".
Working Hours
8am~17pm(1hr Lunch break, 15mins short-breaks in AM&PM)
Travel Expense
10,000yen paid to those who have stayed for more than 3month.
From Share-house to the farm, the transport will be provided by each farm.
Road-trip
From one destination to another, you will use our camper-van to travel together with your colleagues. The basic expense will be free of charge(Camper-van, gasoline, camp-site fees etc…)
Holidays
1~2days/week depending on the work.
1~2weeks holiday when moving to another farm.
Sharehouse
Cost is 500yen/day
Housing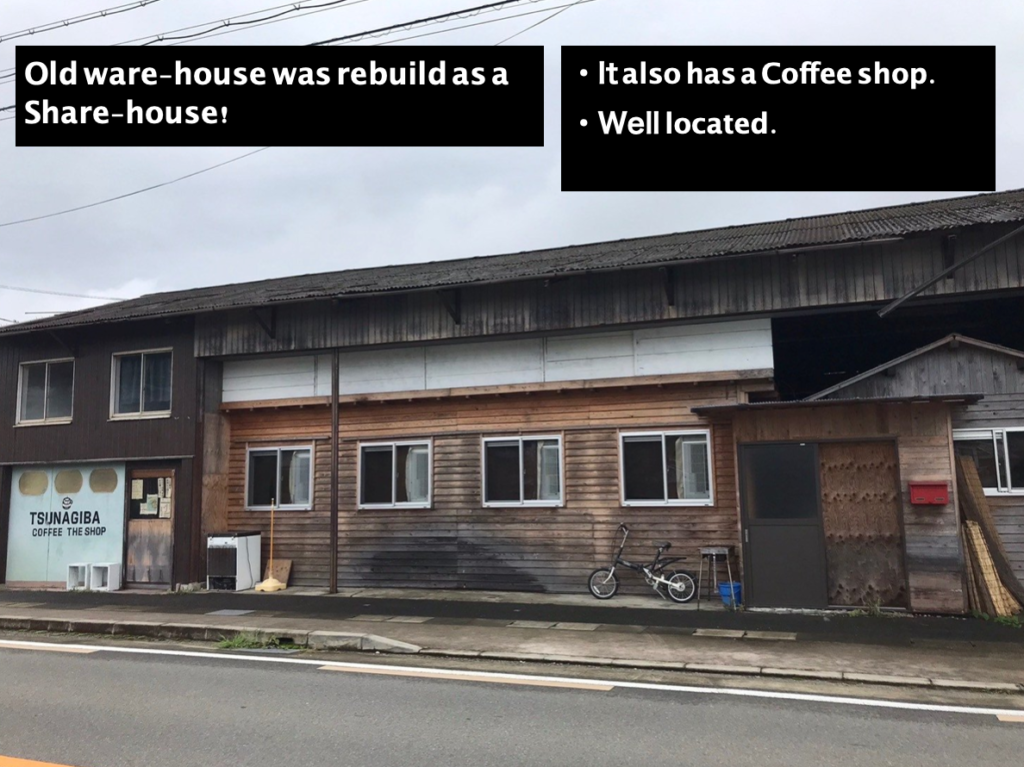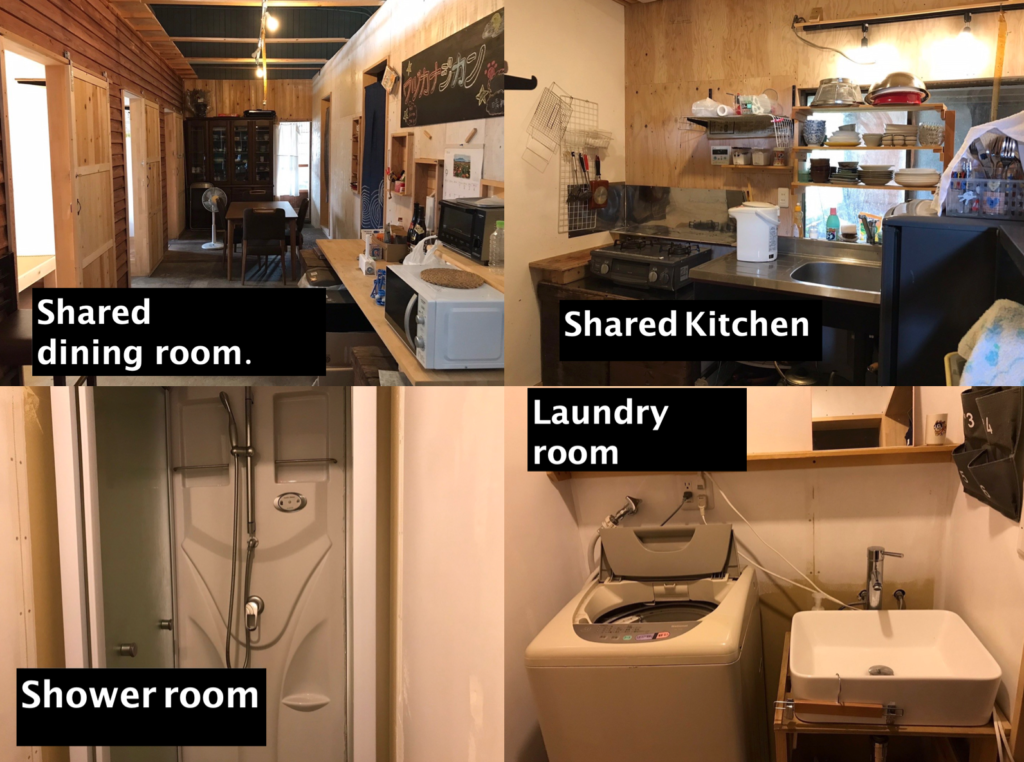 How to Apply
To find out more about Farm Caravan, you can contact us by e-mail or DM us on Instagram!

E-mail : farmcaravanjapan@gmail.com
For tourist-visa and student-visa holders
Farm Caravan also offers agricultural work in Japan for you.
However, we can't offer you a paid position so you will work as a volunteer staff and get free-use of camper-van(1day work=1day use of camper-van) which can be used after you finish work.
If you are interested to work as a volunteer, please register and we can discuss about the details!


このエラーメッセージは WordPress の管理者にだけ表示されます
エラー: フィードが見つかりません。
アカウントを接続するには、Instagram Feed の設定ページに移動してください。